Mr. Nao Tokui, CEO of Qosmo Inc., who creates artworks using digital technologies such as AI and works to develop creativity, is an evolution of the AI ​​DJ Project, which explores the possibilities of music creation through collaboration between humans and AI. "AI DJ Project #2 Ubiquitous Rhythm" was announced, and a video recording of the event was released .
Table of Contents 
An AI model that generates improvised music and a human challenge DJing
Performance video and commentary video released
An AI model that generates improvised music and a human challenge DJing
The AI ​​DJ Project is a project in which AI and humans alternately play songs in a "back-to-back" style, and songs are selected by a song selection algorithm that utilizes deep learning.
The AI ​​DJ Project, which was developed by Mr. Tokui, an active DJ around 2016, has performed in various parts of the world, including Google I/O held in the United States, France, and Slovenia.
In the " AI DJ Project#2 Ubiquitous Rhythm " announced this time , instead of preparing songs in advance, we challenged the performance of DJing using songs improvised by AI .
When generating a song, three AI models that select rhythm patterns, bass lines, and loops (parts other than rhythm and bass) are connected to a speech synthesis device called an analog synthesizer. And it is a system that generates music in real time while AI and humans interact with each other through turntables and mixers .
The three AI models that generate music are also publicly available as plug-ins for Ableton Live that can be used in the music production scene.
Performance video and commentary video released
Prior to this announcement, the world's first online performance using AR technology was unveiled at the IAA-sponsored event Creativity4Better held in Romania on October 27th and 28th.
The company has released a video recording the situation, as well as a making-of video explained by Mr. Tokui himself, the creator and performer of the AI ​​DJ system.
Performance video

Making video
The performance of "AI DJ Project#2 Ubiquitous Rhythm" was performed in collaboration with the Dentsu Craft Tokyo technical team. Using AR (Augmented Reality) technology , sequences and selected loops generated by the AI ​​model are visualized in real time on an interface that is virtually displayed in the space in front of the DJ .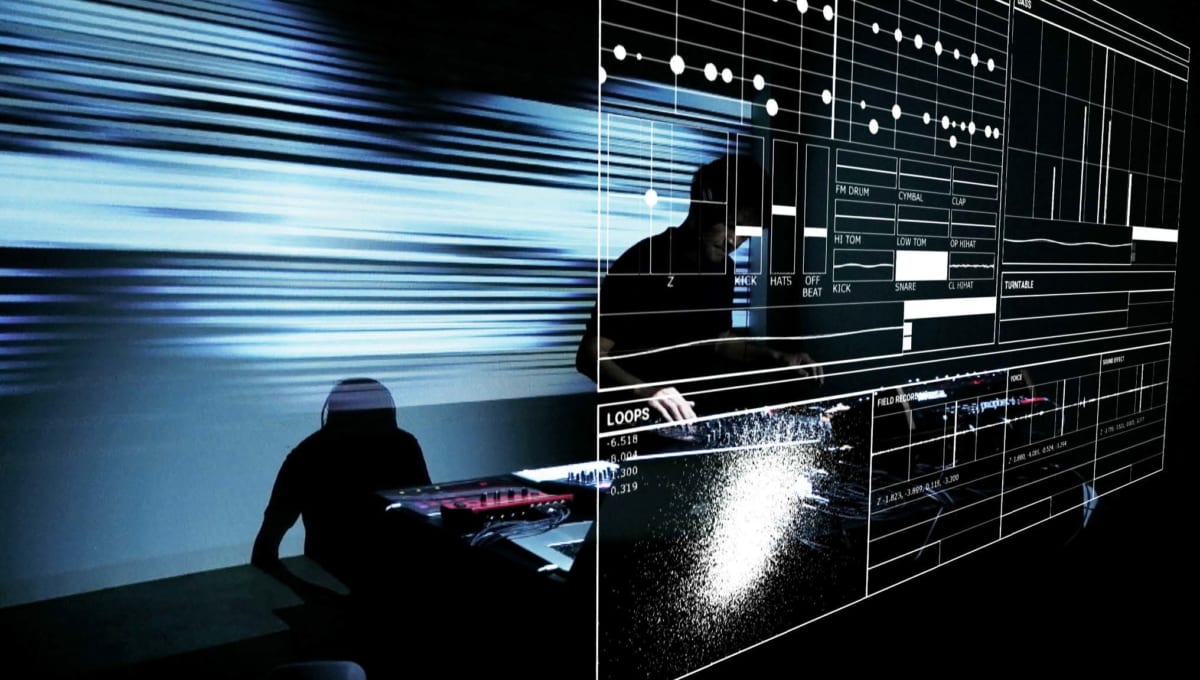 Mr. Tokui, the producer and performer, commented as follows.
This project has continued to discover new creativity born from dialogue with AI, but in this update, it is impossible for any human DJ to achieve it alone . I worked on realizing " playing " with the help of AI.
It can be said that it is an attempt to redefine the DJ act itself of playing an existing song. In this performance, even I, who developed this system, felt a lot of surprises .
We believe that the use of AI in this way to develop new methods of expression that has never existed before embodies the mission of COZMO itself.
We hope to continue to bring about such advancements not only in DJs, but in music, art, and creativity of all kinds.