Table of Contents 
What is AI development software?
How to choose AI development software
3 selections of GUI AI development software

① Neural Network Console
②MatrixFlow
③Deep Analyzer

3 free AI development software services

①Azure Machine Learning Studio (classic)
②IBM Watson
③Google Colaboratory

in conclusion
What is AI development software?
AI development software is software that can build AI without requiring advanced programming knowledge.
In recent years, there has been a trend to use AI in companies, but if we ask engineers to create each AI, the cost will inevitably increase.
Therefore, "AI development software" allows you to create AI as a trial without asking an engineer.
Even if it's just a trial, a large amount of money is required to install the paid version of the software, so consider using the free version first.
How to choose AI development software
There are two ways to choose software.
Operability
Purpose
We will discuss each of these in more detail below.
Operability
The operation of software that can be used for AI development differs depending on the software used. There are two main methods: those that can be constructed by drag and drop without coding knowledge, and those that use AI technology by making full use of APIs.
If you do not have an AI engineer in-house, or if you want to develop without incurring human costs, we recommend using software that allows you to build AI without coding.
Purpose
Think specifically about what purpose you want to use AI for. Depending on that, the software you use will change.
The main way to apply AI to the original app is through APIs. If you want to automate your work in a company where you don't have human resources who can develop AI, you can use software that can be built simply by dragging and dropping.
For details, please refer to the explanation below.
3 selections of GUI AI development software
From here, I will introduce GUI AI development software. The following three softwares are introduced here.
Neural Network Console
Matrix Flow
Deep Analyzer
I will explain each.
① Neural Network Console
Neural Network Console is a deep learning development software provided by Sony . You can easily design neural networks by dragging and dropping, and develop advanced AI without coding.
Over 60,000 users have registered for the cloud version. In addition, many companies have introduced this service. Examples include AsahiKASEI, Juntendo Clinic, SEKISUI HOUSE, and BRIDGES TONE.
There is also a frame that can be used for free, so if you are interested, you should definitely consider introducing it.
②MatrixFlow

This software is an AI platform provided by MatrixFlow Inc. You can centrally manage "data preprocessing → AI construction → incorporation into services" without programming knowledge.
Problems that can be solved are "sales forecast", "demand/inventory forecast", "anomaly detection", and "customer forecast". It is also possible to analyze texts such as SNS, optimize recruitment matching, and predict retirement risk.
It is also being introduced in the manufacturing industry, such as creating a system that automatically detects defective products by using AI. In addition, we are active in a wide range of fields, such as building algorithms that support developers during software development.
A briefing session with a MatrixFlow product demo is prepared before the introduction, so you can ask questions directly. It is a well-supported service.
③Deep Analyzer
The software provided by Gillia Corporation is called Deep Analyzer. You can develop, train, and verify deep learning with just a mouse operation.
The following 6 types of algorithms are set at the initial stage.
image classificationimage generationPair image generationobject detectionSound source classificationAnomaly detection
In addition, since it can be executed using AI that has already learned at the time of PoC (verification), it is possible to easily test hypotheses.
3 free AI development software services
Here, I will explain AI development software that has a free version.
Azure Machine Learning Studio (classic)
IBM Watson
Google Collaboration
We'll cover each one in more detail below.
①Azure Machine Learning Studio (classic)
Azure Machine Learning Studio is software provided by Microsoft. It is possible to do everything from building machine learning models to providing endpoints.
It has been devised to lower the threshold for introducing machine learning, such as the ability to build models by dragging and dropping. Calculations are performed on Azure cloud computing, so even devices with low processing power can be deployed.
This service has a free version, so if you are wondering whether to introduce it, please check it once.
②IBM Watson
IBM Watson is an AI API service provided by IBM. There are currently 12 types of APIs that have a Japanese version, and 7 types that can be used for free.
Conversation: Create a chatbotPersonality Insights: Analyzing a person's personalityTone Analyzer: Analyze human emotions from messagesLanguage Translator: Translate any languageSpeech To Text: Speech recognition function.Discovery: Tells important information from given informationNatural Language Understanding: Smooth analysis of texts in specialized fields
To use it for free, you need to create an account. Please, try it.
③Google Colaboratory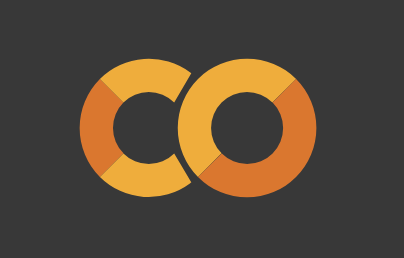 Google Colaboratory is a development environment that allows you to run Python on your browser. Easy access to the free version.
This service has three features:
Almost no environment construction requiredYou can use a high-performance GUISource code management is easy to share in the cloud
Anyone with a Google account can use it, so you don't need to install anything.
In general, machine learning uses a large amount of data, which puts a heavy load on the PC.
However, Google Colaboratory uses Google's computer to perform processing through the cloud, so it does not put a heavy load on your PC.
in conclusion
So far, I have introduced software that makes AI development easier. Did you find software that interests you?
Many AI development software have a free version, so if there is a service you are interested in, please try using it once.